Falling day / 坠落日 workshop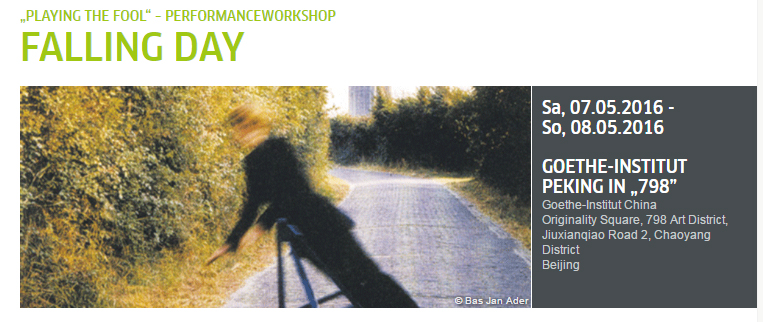 Cooperation partner: Paper Tiger Theater Studio Beijing, Institute for Provocation
Director: Alessandro Rolandi & Megumi Shimizu (artist)
We live in an age characterized by concepts and concepts such as "recovery", "rise", "growth", "development", "increase / increase", "improvement / modification", "Erlangen". This workshop wants to deal with the opposing point of view, namely that of "falling" - a theme which Bas Jan Ader (1942 - 1975) has already devoted to the direction and intensity of his work.
Bas Jan Ader is one of the most important conceptual, performance and video artists of the last century. Most of his artistic works were made within a few weeks. After that, the artist's track lost himself in the vastness of the Atlantic Ocean - on the road, sailing and searching for miracles. In his works, With the gravitation apart. He tries to investigate the behavior in the case by means of various ways of viewing. On the basis of video footage he presents the disarming poetic force that is released by this act.
What is "Fall"? What does "giving up" and "loss of control" mean to us? How to implement concepts in art? As part of the "Playing the Fool" series, organized by the Goethe-Institut Beijing and the Institute for Provocation, the Goethe-Institut Beijing will organize a workshop entitled "Falling Day" on 7 and 8 May . Together with the artists Alessandro Rolandi and Megumi Shimizu, the infinite possibilities of falling are explored with a performance.
合作伙伴:纸老虎国际,激构北京
工作坊主持:李山(Alessandro Rolandi) & 清水惠美(Megumi Shimizu)

我们生活在一个被"上升"、"往上爬"、"生长"、"发展"、"增长"、"改善"、"获得"这样的词汇和概念控制的时代。在此次工作坊中,我们将对一个与其相反的概念——"坠落"进行探讨。就这一主题,艺术家巴斯•扬•艾德(1942-1975)在上个世纪就曾经在富有预见性的深入研究过。

作为上个世纪重要的观念艺术家、表演艺术家和影像艺术家,艾德的大多数作品是在几个周末完成的。然后,他就消失在了南美洲和欧洲之间的大西洋航行中。他驾着一艘最小的帆船,要去"寻找一个奇迹"。巴斯•扬•艾德的作品通常与重力有关。他以各种途径来探索坠落这种行为,通过影像记录,他呈现了坠落行为所产生的一股卸下武装后的诗意力量。

"坠落"是什么?"放弃"、"失控"对人类具有怎样的意义?如何在艺术领域实现这些概念?5月7日和8日,在"装傻"系列活动的框架下,我们邀请您参与"坠落日"工作坊,与艺术家清水惠美(Megumi Shimizu)和李山(Alessandro Rolandi)一同尝试进行行为和表演,探讨"坠落"的无限可能性。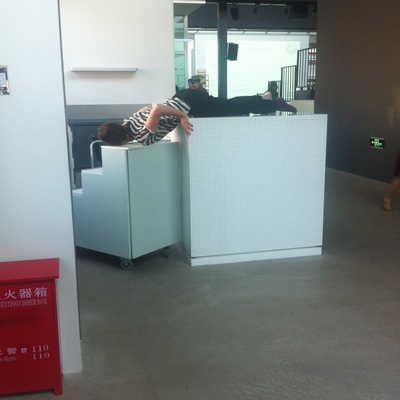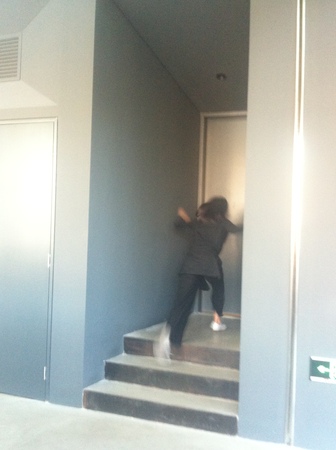 exerciese-1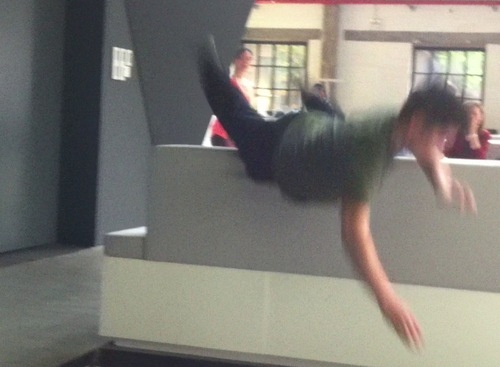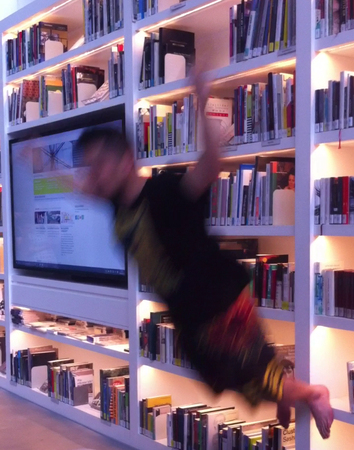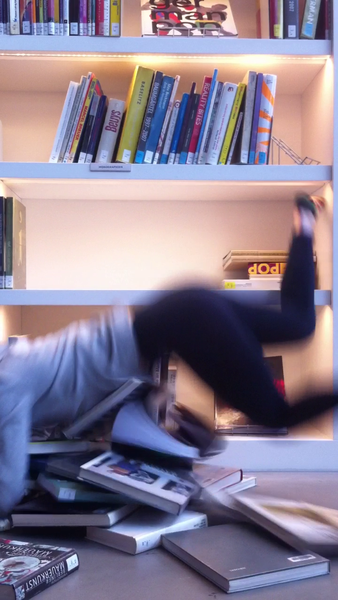 last performance