《 munch _ 咀嚼 》 / Chongqing, China / 2012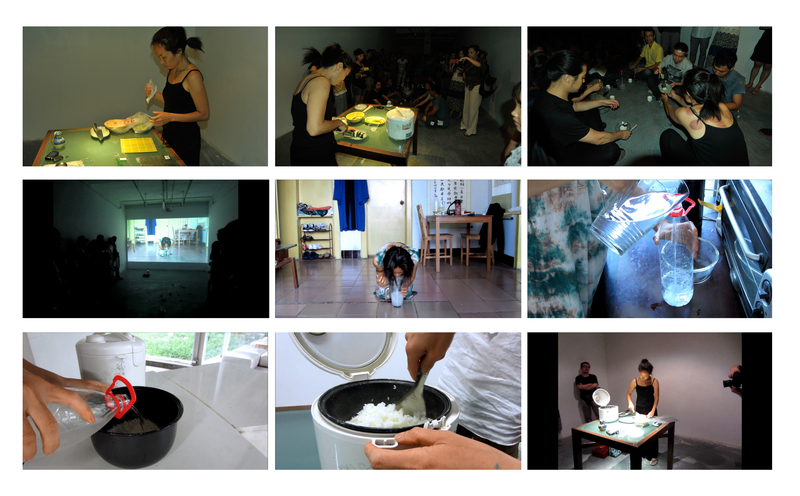 After fasting for two days, the artist goes to the hospital for a physicalinspection. If there is no detected
health issue, the artist will drink water toclear intestines. After drinking the water the artist will spit up
thewater, then using the water to cook rice and make Sushi.
Then thesushi will be served to old friends without telling friends about theconditions of rice
preparation.Then the artist will show them the film of whole truth.
Some kind of animals chewing food and feed their own kids. This work is an experience about that feeling.
断食一天后在医院检查身体,血液。看好没有什么问题后,用水洗胃。再喝水后吐水。用这水来煮饭。
给我老朋友们吃,后给他们说这水是从哪里来。有些动物和鸟类是喂食物后直接给自己的孩子们。就是那种有机交流的感觉。
一日断食したあと病院で身体検査をし、胃を洗浄する。その後再度水を飲んで吐き、その水ですし飯を作る。
会場で寿司を振る舞った後、このすし飯がどうやって作られていたかをプロジェクターで見せる。
ある種の生物は咀嚼した食物を仔に与える。あの交流の感触。